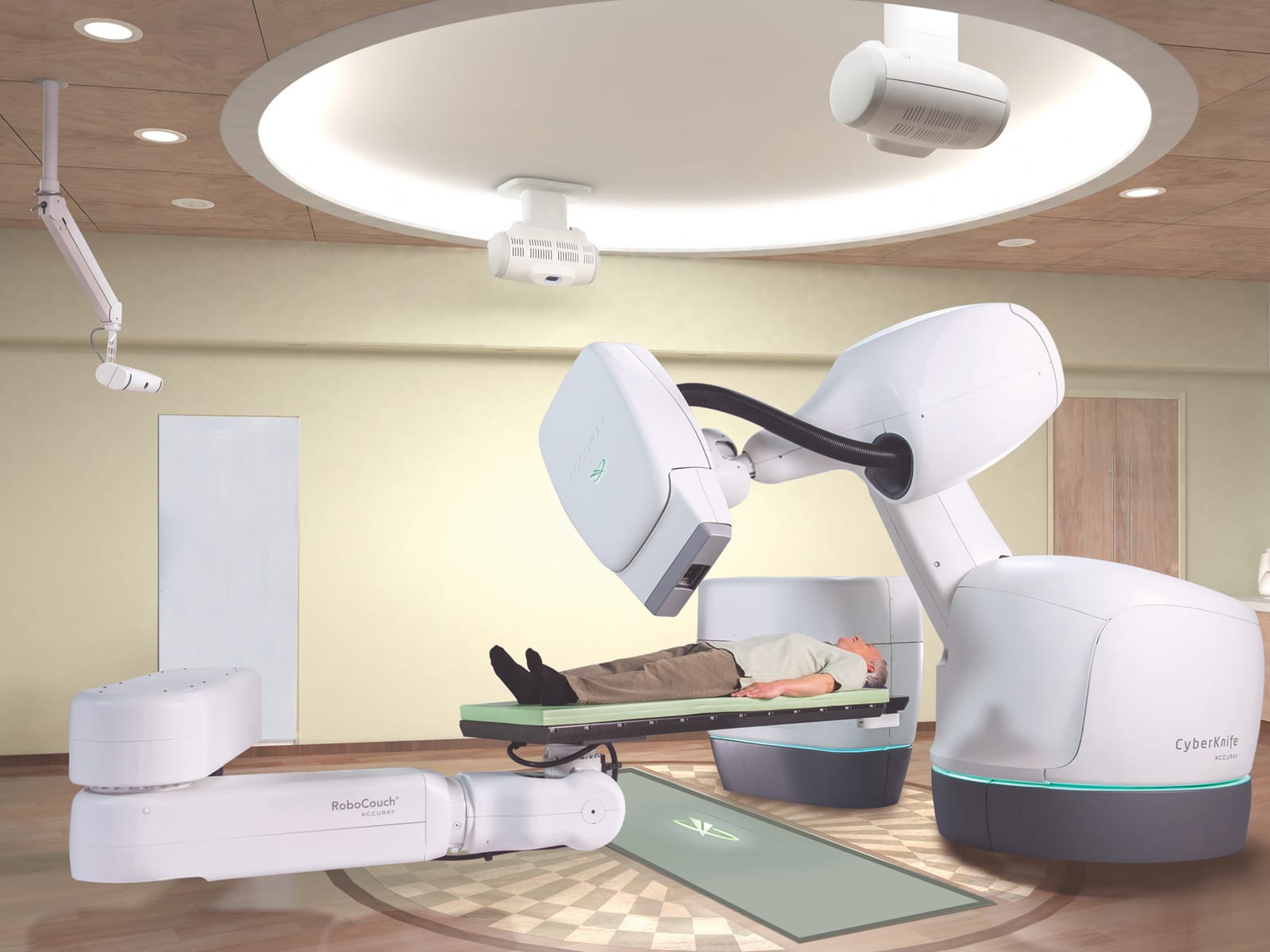 CYBERKNIFE Radio Surgery
Cyberknife© Radiosurgery is used to treat many kinds of brain tumors as well as trigeminal neuralgia.  It delivers beams of high dose radiation with extreme accuracy, is completely non-invasive which means there is no cutting, no anesthesia, is pain free and is performed in an outpatient setting.
Dr. Swaid Swaid has a been on the cutting edge of stereotactic radiosurgery (SRS)for more than 20 years.  He was instrumental in bringing SRS to Birmingham and has performed hundreds of procedures using both the Gamma Knife© and CyberKnife© Stereotactic Radiosurgery systems.
Call our office today to schedule an evaluation with Dr. Swaid to see if CyberKnife© can benefit you.
For more information, visit www.cyberknife.com.